Ok first off the requirements for this guide will be:
7 prayer pots
1 of each super pots
sharks and ok melee armour
Getting started you will need a set of veracs armour and if you dont have a set i'am going to show you the best way to get a set. First off get 2 of the seven prayer pots out off your bank and fill the rest of your inventory with sharks. Now you need to teleport to Barrows which is in the mini game teleports.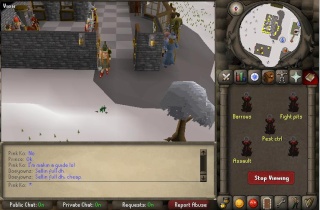 This is the teleport you will need to use
Once there you will need to find verac and keep killing him until he drops all the parts you need to make full verac's but dont forgot you cant use protection from melee because verac's hits right through your prayer and that is the same reson way you need to use this armour at KQ, But its not all dull for prayer because you can use piety which gives you some good bounes. You probbly wont get all parts off the armour from one trip so be payshunt.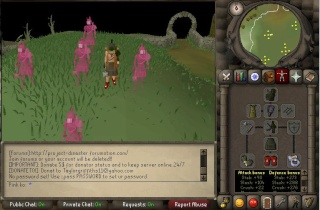 Now you have got your full set of veracs the fun can begin head bank to the bank and stock up on your last 5 prayer pots and all your super pots and the rest with sharks.
You will need to head home and go down the hole behind the bank.
Once you get to the queen you are to put protect form range on and drink one does of each super pot, from there its all down to you, I would suggest to bring a friend along so that you get more kills from one trip. Hope this helps you enjoy.
Pink Ko